The idea of flying was a daunting concept in the 20th century. It was only in 1903 when Orville and Wilbur Wright invented the world's first motor-operated airplane, therefore suggesting that prior flight methods were comparatively rudimentary. Case in point, the hang gliders, hot air balloons, and airships of old operated on buoyancy, whose speeds were a far cry from the jet-setting planes, which are a product of today's aviation technology.
However, the men who materialized and evolved the concept of flying started off with the same idea, which was to turn that dream into reality. The sky then, was unchartered territory, which meant that the starting point was free for those who dared. The early decades saw bold aviation explorers pioneering long distance journeys, namely Richard Byrd who became the first man to fly over the South Pole.
Byrd, an American aviator and US Naval officer, had to travel almost 1,290 km (800 miles) with the help of a solar compass and Longines watches for navigation. In 1928, Byrd became the first man to reach Antarctica of this nature, after a perilous flight of almost 19 hours. It was reported that Longines received the following radiogram: "The Longines instruments and chronometer watches supplied by Wittnauer Company New York have given the most satisfactory service. With hearty appreciation. Byrd Antarctic expedition."
Spreading His Wings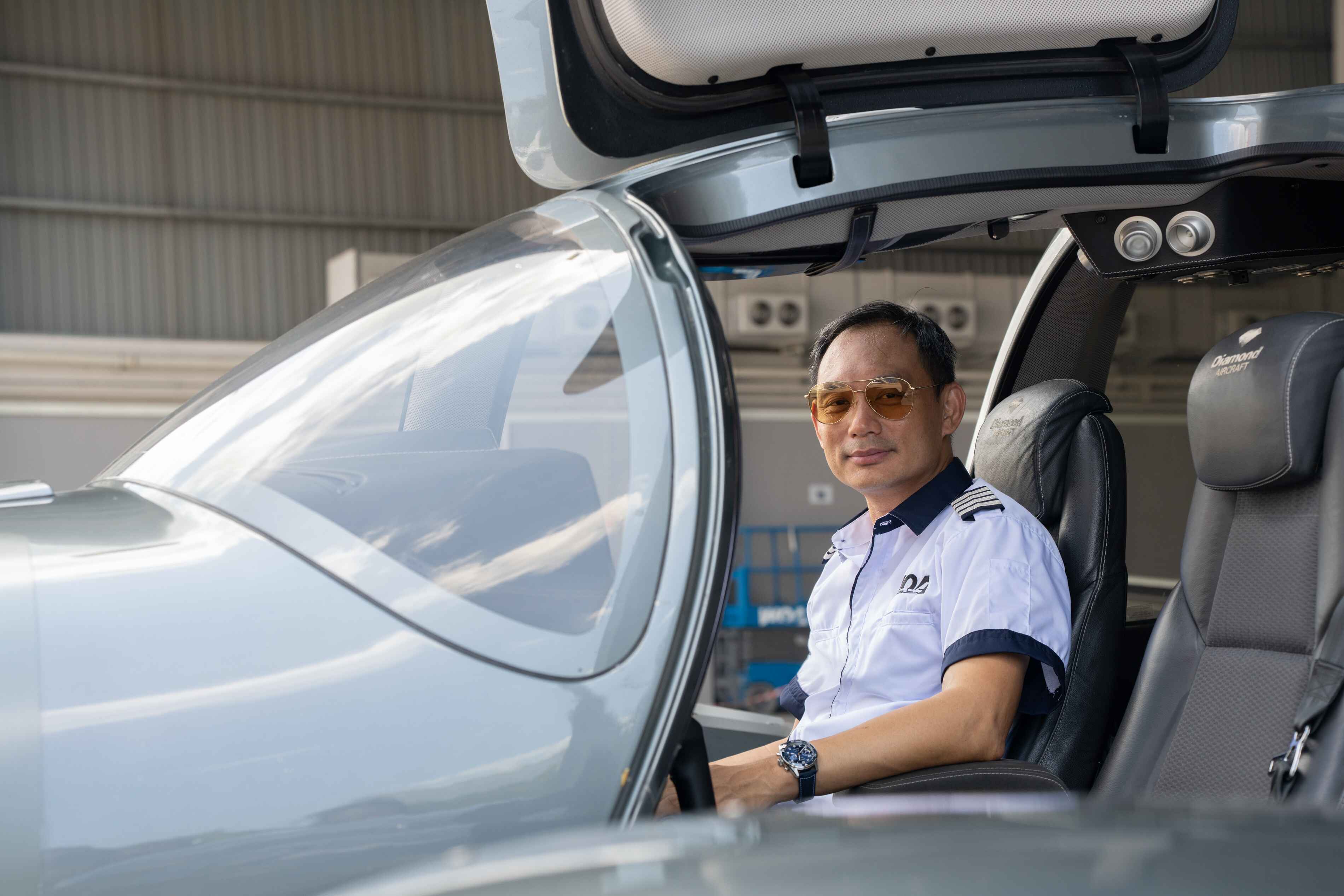 Today, and much closer to home, Ng Yeow Meng always dreamt of taking to the skies. The eldest child of a fishmonger and garment factory worker, Ng described his young self as a fervent dreamer of outdoor adventures and had a strong desire for flying. The path towards his goal was ambitious and always in focus.
"I graduated with an electrical engineering degree and progressed rapidly through the dot-com boom of the 2000s as a software engineer," he revealed. "I then coded my own private aviation social networking portal which transformed into what is WingsOverAsia today, an integrated private aviation services provider servicing clients around the world."
The self-made entrepreneur is also a licensed pilot, who actively serves as a flight instructor, as well as supplementing jet charter clients' operations as their freelance charter jet pilot.
Flight Time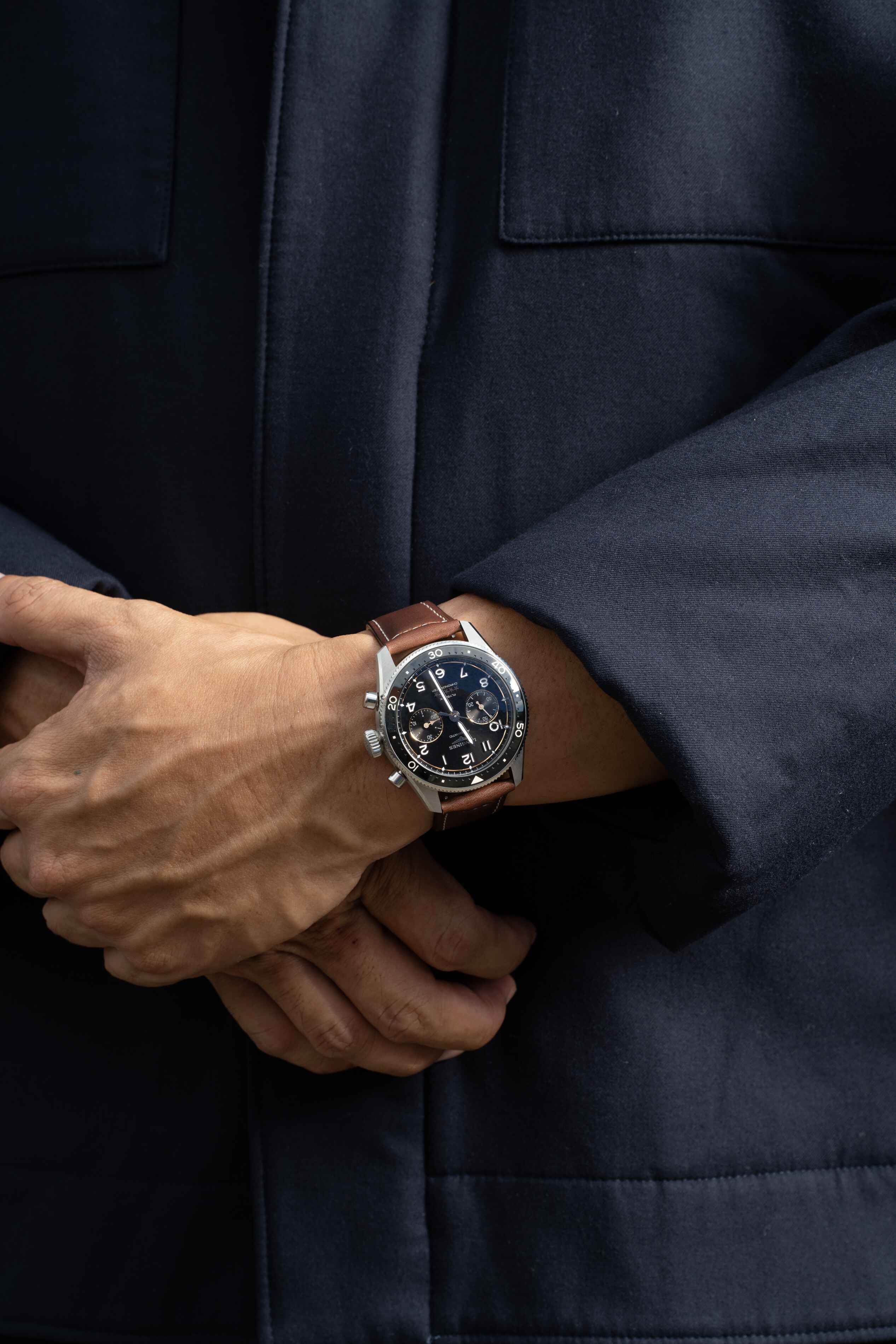 Timing flight stages was a crucial component in the experiential age of flying – one that Longines recognized all too well. In 1925, the Swiss manufacture equipped one of its early wristwatch chronographs with the flyback function, a complication that allows an ongoing time measurement to be interrupted and a new one to be started instantaneously by merely pressing a button, i.e. operating the stop, reset, and restart functions all at once.
The flyback function became an important, if not, an integral part of pilot watches as it meant an increased precision in time measurement. "As a pilot, being precise and on time allows operations to go exactly as planned," said Ng. "It's a very complementary skillset, and I've applied that into the running of my business – we're in the business of saving time. Our services facilitate our clients to use their time wisely, where ultimately, we're an enabler in their quest for efficiency."
Spirit of Flying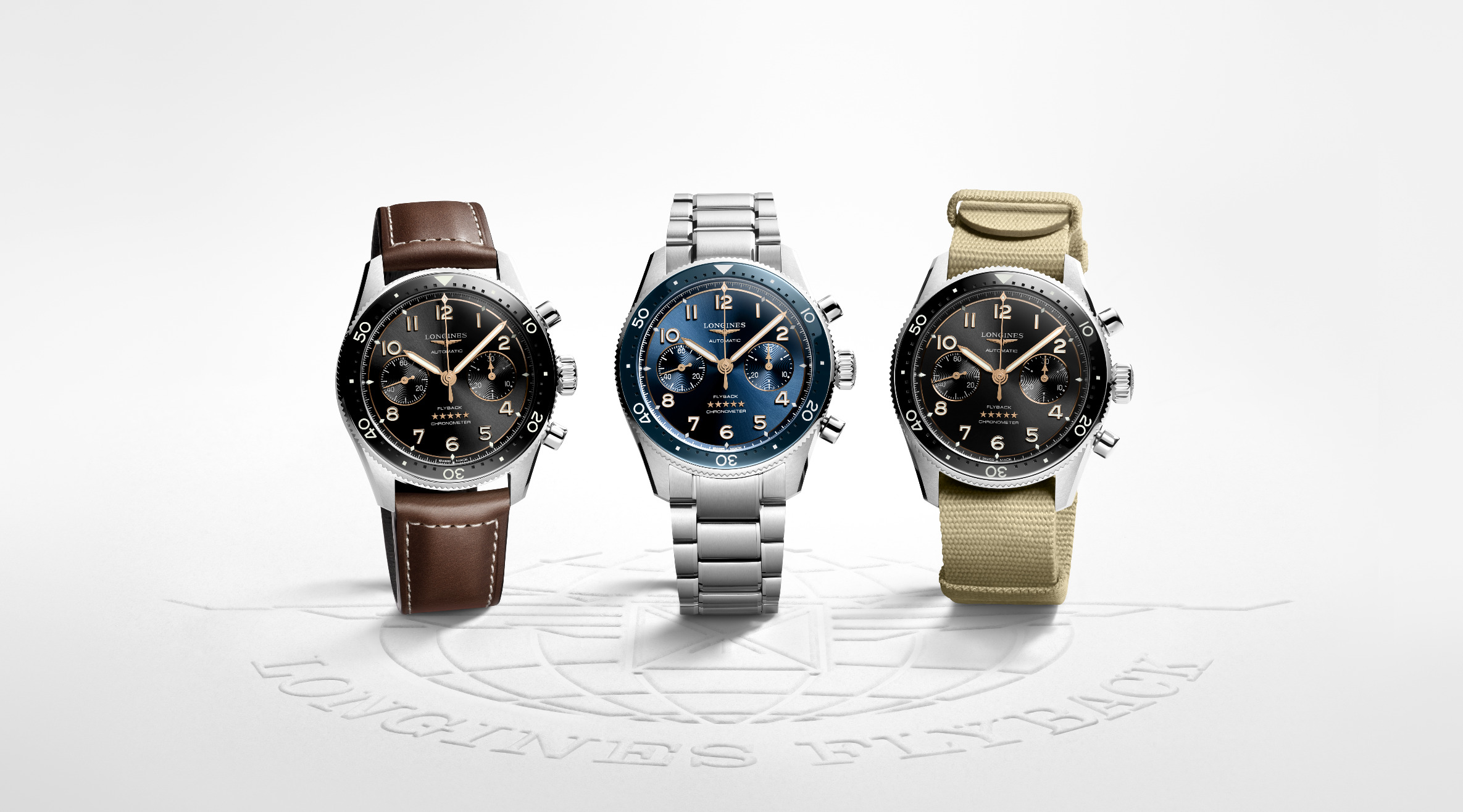 Within a century, Longines has evolved the flyback mechanism for its watches through numerous caliber developments and improved features (it equipped its flyback chronographs with increased water resistance), as well as including its use in their dive watches.
This history is immortalized in its Spirit collection that continues the tradition of precision instruments to accompany the greatest explorers in their conquest of the air, sea, and land. The new Longines Spirit Flyback (available in a black or blue sunray dial) is equipped with a new exclusive Longines caliber L791 that's housed in a 42mm case. Its refined aesthetics are emblematic of the iconic flyback pilot's wristwatches that came before it, where each one has contributed significantly to Longines' aviation history.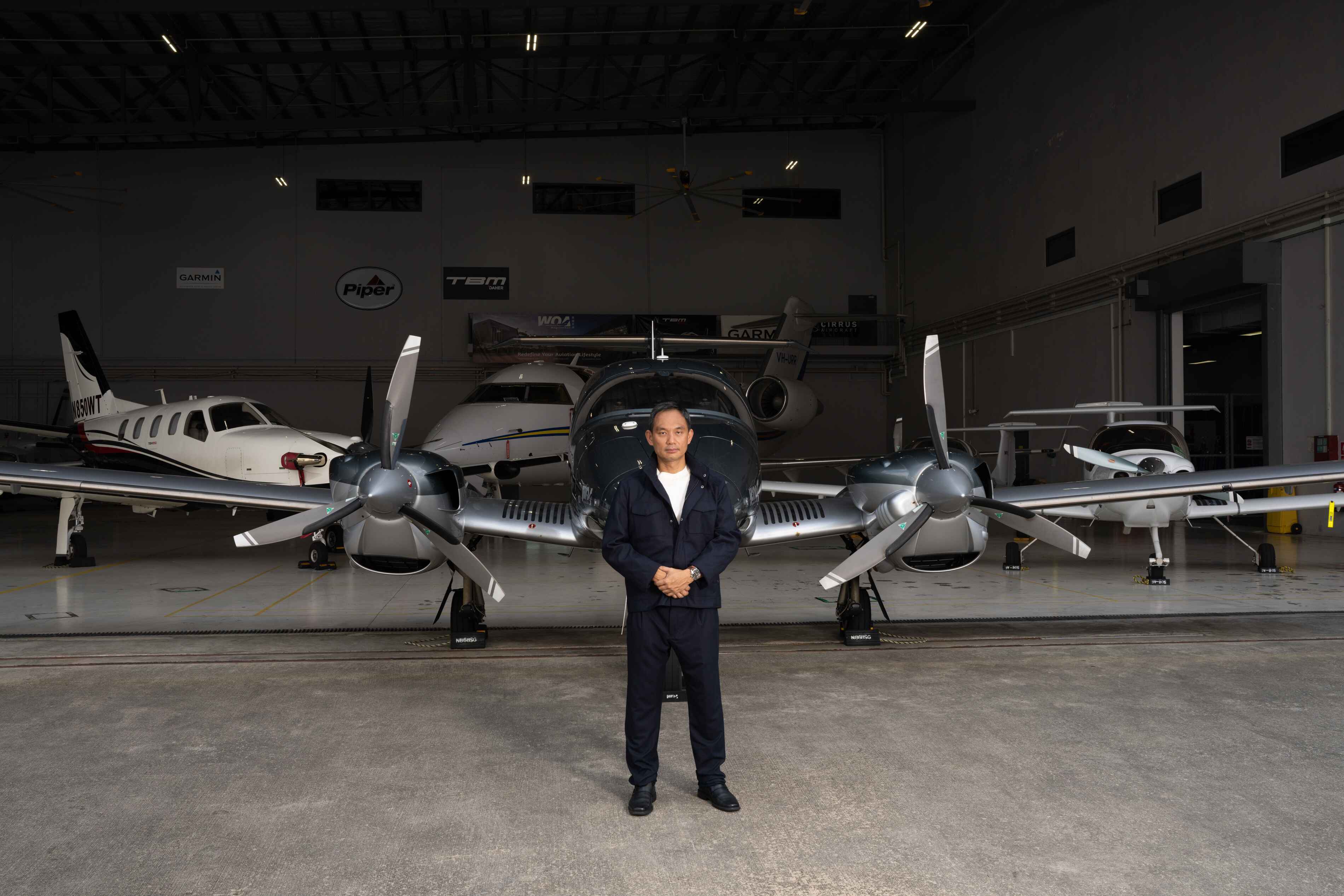 Meanwhile, for Ng, WingsOverAsia holds a significant amount of history as well, having been a pioneer in the private aviation industry for the last 15 years. His advice? "I need to love what I do everyday," he said. "Time is absolutely the most precious commodity in the world that once lost, no amount of money can buy back, regardless of your net worth. The only way to treasure time is to use it wisely, and productively. Hence, in everything that I do, I use my own time as efficiently as possible and prioritize time on the people that matter."